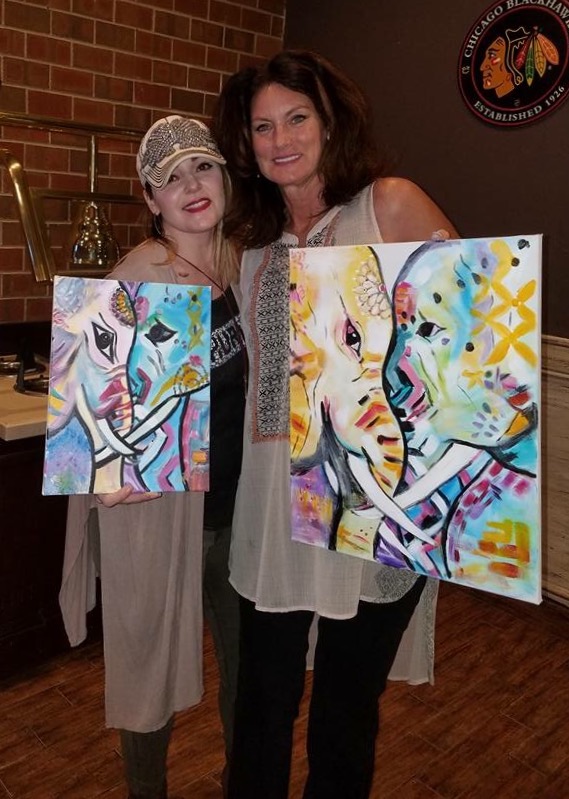 PRIVATE EVENTS
Your Friends Will Love You!
Invite them to laugh, sip and paint some of the coolest art pieces available! Mona Lisa & Merlot will guide them through the painting experience while creating a cool work of art they will be excited to hang on their walls! Choose from more sophisticated designs and impressionistic, colorful compositions! Plan your Girls Night Out, Date Night Event, Bachelorette Parties, Bridal and Baby Showers, Birthday Parties, Family Reunions and more! All art materials are supplied and no experience necessary! You may choose the painting for the event from an endless array of painting choices, or a custom painting will be created for your special events interests! Only a $350 minimum which includes up to 10 painters! Each additional painter is an additional $35 per person. Private parties may be hosted in your home, restaurants, club houses, or any venue!
CORPORATE EVENTS
Be The Awesome Leader!
Engage and unite your colleagues with the ultimate TEAM BUILDING exercise! Mona Lisa & Merlot will inspire your coworkers to create their own personal masterpiece or they may collaborate with other team members on a group painting to hang in the office! Events may be hosted at the corporate location, restaurants, hotels or event venues!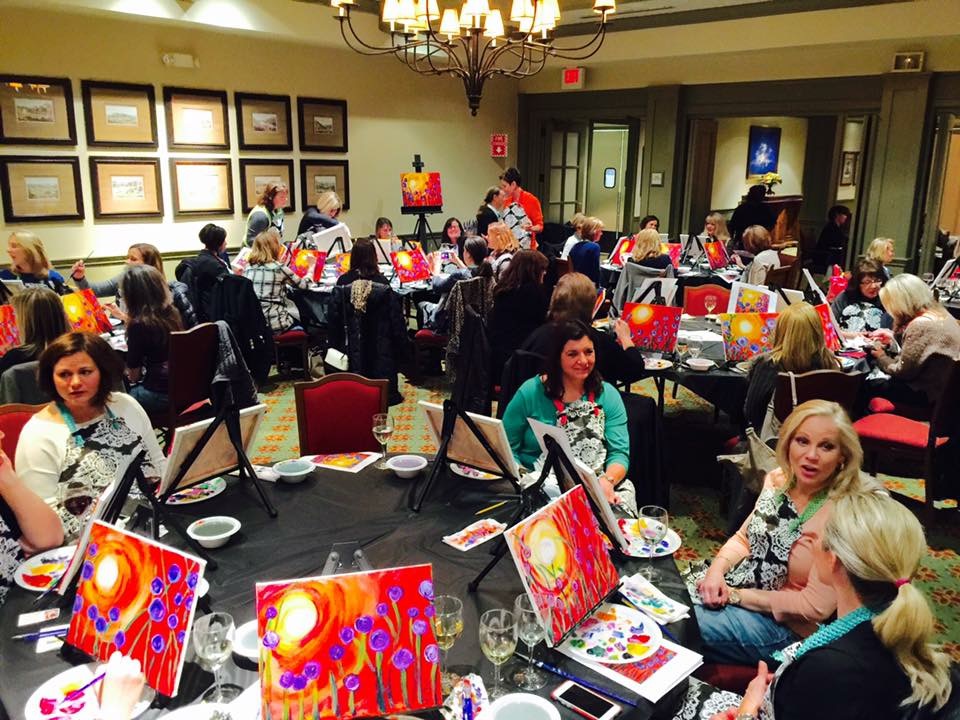 PUBLIC EVENTS
Attention Event Planners!
Bring cool and new clientele to your business! Mona Lisa & Merlot will team up with you to offer special events that are custom designed especially for your restaurant or event space. Let us collaborate with you to prepare a package offer for your patrons that includes Painting, Food and Drinks! This will ensure profitability for your business while promoting new clientele in a trendy, fun and creative way! Profit from our flexibility to accommodate any situation!